In our twenty second year of offering high quality nature photography workshops!
Welcome to our web site devoted to serving nature photography enthusiasts who want to improve their skills and vision!
Experience Nature; Keep the Image Magic Forever.
Imagicing: a new way to see through the lens.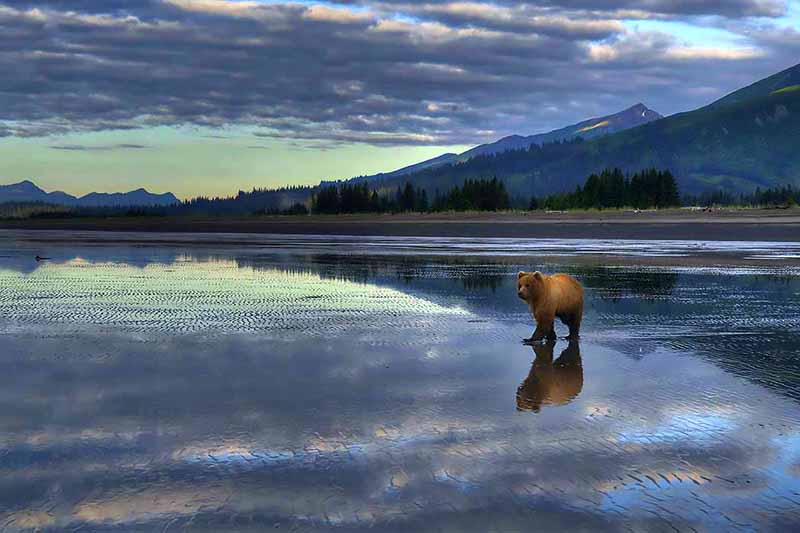 Let us help you open the door to better photographic adventures

Note to those seeking a workshop in one of the national parks: To legally operate a photography workshop in any national park (as well as other national lands) in the United States, the workshop operator must have either a Commercial Use Authorization or Incidental Business Permit. If you are part of a group that does not have the proper permitting, your group will likely be asked to leave the park if caught (and in most parks now, the rangers do check groups for permits). We are permitted to operate in every national park in which we offer a workshop, and we are very proud of that. It is our belief that the anyone using the park to generate income should be happy to share those revenues with the park system that we know drastically needs the money (and the money for these permits stays in the park that collects it). If you are registering for someone else's workshop, we highly recommend that you ask them if they are permitted. Not all are, and the risk becomes yours (we have heard of two groups asked to leave a park recently and know that the individual parks are trying to enforce these rules now).
We will help you visualize in new, more creative ways, and stretch your photographic eye forever. If you are looking for workshops that take you to the field and keep you busy making images, we will take you to some of North America's most inspirational locations for the highest quality, one-on-one, in-the-field photographic instruction.
If the group size requires name tags to remember individuals, the group is too large.
We believe the small group size we maintain — usually never greater than eight participants per instructor — allows us to offer some of the most individualized instruction available. You will be part of a small focused group that spends most of its time in the field learning to make better photographs. (see Typical Workshop for additional discussion).
Discover the imaging potential of the open mind.
Join us for one of our workshops, and we will be happy to add you to our long list of satisfied customers.
Quotes from Past Participants
"What a wonderful experience! Your workshops are topnotch. Beautifully organized. Your skill and enthusiasm as an instructor, along with your knowledge of great shooting locations, are exceptional." Dave, Fort Collins. CO
"What a great time! There was wonderful company, excellent photography instruction, and a very rich cultural experience," Bill, Chandler, AZ regarding the San Miguel de Allende, Mexico, trip
"Spending a week with you was an unforgettable one," Will, Larkspur, CO
"I actually LEARNED as well as being taken to the right place at the right time," Arthur, Lexington, MA
"It was a wonderful trip and a great learning experience," Joe, Pleasant Valley, NY
"I appreciate the opportunities and experiences that took place and believe that I benefited significantly from the event," Jack, Newton Square, PA
There's a lot here. Browse the site to find what interests you. Not only do we give you the schedule for our workshops and a complete description and images for each, but we also have areas that give tips to help improve your image making, maintain a section on frequently asked technical and other questions, exhibit galleries of our participants' images, and provide a listing of equipment our alumni are interested in selling.
Note that the most current fees and rules related to the workshops are those noted on this web site and they take precedence over previously published data.
You can also visit Roger's fine art web site through the following link:


Please Note – This Site is Best Viewed if Your Screen is Set at 1024×768 or better. Return to Top of Page