Administrative Notes
Go to Schedule of Offerings Use your browser's back button to return to the page you just left.
Who should attend?
Anyone with enthusiasm, a passion for photography, and an open mind. We will help develop your technical capabilities and your photographic vision so that participants with any level of previous experience will go home more comfortable with their ability to consistently make exciting images. Bringing you closer to your natural world will give you a new perspective from which to make images in the future. Most of our time will be spent in the field, devoted to our development of your ability to make images, and that will take precedence at all times. See more specific comments at Digital Series.
Liability
Registrants/participants agree that The Nature Workshops and/or its group leaders and their families are not liable for loss or damage from personal injury and/or to photographic equipment while attending a workshop or tour of The Nature Workshops. Participants will be required to sign an additional release of liability waiver and complete a health and emergency notification form prior to the beginning of the workshop for which they register.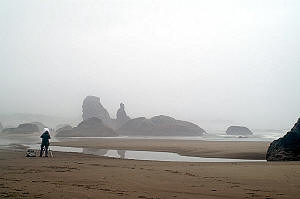 Except as otherwise noted, the fees quoted include all instruction (within groups that are small enough to be very conducive to learning – usually never more than eight participants per instructor and sometimes only six participants per instructor), a guarantee that our workshops will occur as scheduled without worrying about how many registrants we have (i.e., in most cases, we will go ahead with the workshop even if only one person registers, and that would be an excellent opportunity for the one person; in a very few cases, the economics do require that we have more than one participant and that number is noted in the specific descriptions of each workshop), and our guarantee of your satisfaction (see below). Transportation during the workshop can be added for an additional fee as noted in workshop description (limited to early requests by the number of participants as noted in a specific workshop description), and one scheduled pickup and drop off at the listed airport can also be added for an additional fee as noted, which in all cases is significantly less than the cost of renting a vehicle. We usually use full size Ford vans that are configured for seven people and are very comfortable, or, occasionally, a rental car that can fit four participants comfortably. There is a lot of important discussion that occurs in the vans between shooting locations, and we feel very strongly that it can be an important part of the learning experience to be a part of that activity. Any photography related subject is fair game in the vans – ask whatever you like. [Having said that – we understand that there are those who would prefer to drive their own vehicles for various reasons and that is why we have set the maximum number of participants at eight when our vans will only hold six. The seats in the vans are available for the first registrants who request them and others may attend only if they supply their own transportation. Thus, if no one wants to supply their own transportation, the workshop will be limited to fewer participants.] Please note that anyone who cannot arrive at the designated airport by the pickup time will have to make their own arrangements for transportation to the lodging location. All flights home must be scheduled in accordance with the timing noted for each workshop – anyone scheduling flights earlier than the noted scheduled time will have to find their own transportation to the airport (it is not fair to everyone else in the workshop to have to go the airport earlier than scheduled). Lodging, meals and drinks are not included in the fees quoted, unless specified. An estimate of lodging costs, based on our best information at the time, is included for your convenience. All park entry fees, or similar fees, are the responsibility of the participant.
Our Guarantee – We absolutely guarantee your satisfaction with your workshop experience. If for any reason you are honestly not happy with your workshop experience (other than weather related – we, as nature photographers, can never do anything about the weather and part of the learning experience is to deal with the weather that nature supplies), and you notify us on the last morning of the workshop or call Roger Devore at 618-589-1729 by the end of business on the Monday directly after the workshop, we will allow you to register for an additional workshop at no cost during the upcoming twelve months. We want all of our participants to enjoy themselves and will do everything possible to ensure that they do. That is how we have maintained an 85+% return ratio over the last five years.
Lodging – As noted in the detailed descriptions of the workshops, lodging has been reserved at all locations. Our normal tendency is to find lodging in convenient locations that is as economical as possible, and that often gives the participants a better "feeling" of the area being visited. Although it is not required that all participants stay at these facilities, it is easier to coordinate shooting schedules if everyone is at the same locale. Those who select other lodging are responsible for being at the various meeting places on time. Registrants are responsible for their own lodging charges in each workshop, and, except where specifically noted otherwise in the descriptions of the workshop, lodging costs are not included in the workshop fees quoted. Normal accommodations are two individuals sharing a room, but, in most locations, single accommodations are available at the premium rates noted throughout this site. In some cases, single rooms are very limited, and requests should be made as early as possible. In rare cases, the lodge requires prepayment of some or all of the room charges. In those cases, we will collect the related amount for your prepaid lodging at the time we collect the final workshop fee, generally 60 days before the beginning of the workshop. We normally reserve rooms for arrival the day before the workshop begins and departure on the last day of the workshop. If you want to stay for longer periods, you will need to make your own separate reservations for any additional days after you receive our letter confirming your registration. Additionally, if you make your own room arrangements to stay elsewhere or in rooms other than the ones we have reserved, it is imperative that you notify us at least sixty days prior to the beginning of the workshop so that we may change the reservations we have made for you without incurring a penalty (see additional comments in the Refund/Cancellation Policy section below).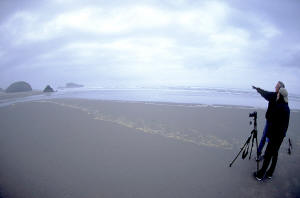 At time of registration, a $250 deposit is required to hold your spot in each workshop (some outfitter related workshops require a higher deposit that is noted in the specific workshop description). The balance is due 60-65 days prior to the date the workshop begins (all final payments are collected on a Friday with the exact date noted in your invoice). A confirmation package is sent at the time of registration that supplies pertinent information about lodging, an invoice that tells the exact amount of the balance due and the due date (no other bill will be sent), a list of things you should bring to the workshop and a release form/questionnaire that should be returned when received. Our preference is to take credit cards for the deposit and charge the same card for the balance on the due date. Any payments not made by the due dates could result in forfeiture of the deposit and loss of the spot in the workshop. Any payments by check should be made out to Roger Devore Photography and must be for the full amount of the workshop at the time of deposit (these are just too hard to chase down for the final payments). Do not make checks payable to The Nature Workshops – they will not be accepted.
Unless otherwise specifically noted, discounts are available as: $50 for any registration received more than 6 months prior to start of the workshop; $100 for any alumni enrollment in any workshop (this is the only discount that can be combined with any other discount); $100 for the second and any subsequent registrations made at the same time for the same person (in essence, this becomes an alumni discount); or $50 per person for any group registering at least four individuals in the same workshop at the same time. No other discounts are available, and no more than two discounts can be given at any one time (one of those would have to be an alumni discount).
Cancellations by registrants before the final payment is collected for the workshop (generally 60-65 before the workshop begins) will result in a 50% refund of the deposit. Any cancellations after the final payment is collected through the start date of the workshop will result in the loss of all fees collected. However, if the workshop is full on the start date, all fees less a $125 administrative charge will be refunded. Additionally, any penalties for lodging costs incurred by late cancellation will be the responsibility of the registrant and can be applied to their credit card. No exceptions will be made to these rules for anyone at any time, no matter the reason. It is the only way we can keep the groups as small as we do, and we believe the small size of the workshop groups is the only way to maintain a good learning environment.
The Nature Workshops reserves the right to cancel any scheduled workshop at least 30 days prior to the beginning of that workshop or to change the instructor at any time up to the beginning of the workshop. In the unlikely event that a workshop is canceled (there has never been a cancellation for lack of participation – this is reserved only for the possibility of a personal emergency), you will be personally notified by one of our instructors and all fees will be refunded. However, The Nature Workshops assumes no liability for airline or other penalties incurred in such cases, and we strongly recommend you purchase trip cancellation insurance to protect your investment (check the Access America web site at www.accessamerica.com for one trip insurance alternative.

Go to Schedule of Offerings Use your browser's back button to return to the page you just left.