Denali National Park and Preserve, Alaska
Autumn Colors in the Wildlife-filled Tundra with
the Kenai Peninsula & Kenai Fjords National Park
Group Leader – Beth Sexworth
August 31 – September 09, 2017
8 Participants
Typical Workshop Schedule     Fees and What Is Included     Payment, Discounts, Cancellation, Refund Policies     What to Bring
Return to Schedule of Offerings     Return to Beth Sexworth's Bio Page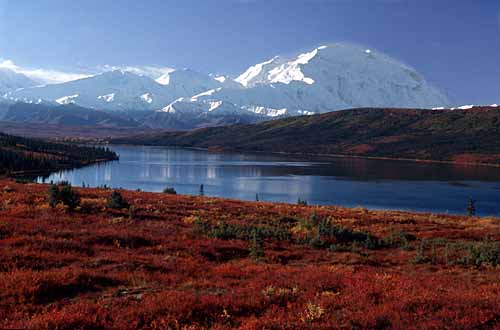 Alaska is the last great frontier. It's wilderness is famous for snow capped mountains, glaciers, and abundant wildlife like no other location in the world. Join us to visit two of Alaska's best known parks, Kenai Fjords and Denali National Park. These two totally different opportunities that emphasize the huge variety in the Alaskan landscape.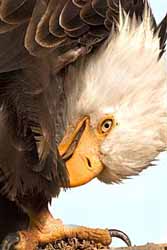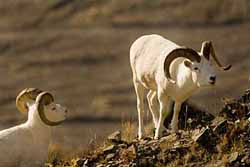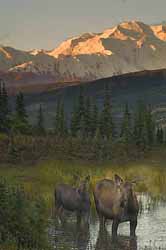 We will fly into Anchorage to start our journey. On the first morning , we will drive down to Kenai Peninsula and spend the night in Seward on the coast. The drive down to Seward is very scenic as we travel along Turnagain Arm. Dall sheep and Beluga whales are often seen along the road. Moose and trumpeter swans are also frequently spotted. Seward is located in the middle of Kenai Fjords National Park. This is a land and ocean park that has numerous glaciers including many tidewater ones that empty into the sea. We will take a boat trip to explore the Resurrection Bay portion of the park. This bay is a true fjord with mountains with glaciers surrounding the water. Some examples of wildlife we usually see are sea otters, stellar sea lions, bald eagles, horned and tufted puffins, and occasionally humpback and orca whales.
We will then return to Anchorage, and the next morning, we will drive to Denali National Park. We will spend a night just outside the park and explore the first few miles of the park road that is open for public driving. The moose rut will be occurring and we usually see several moose in this area, large bulls and females. The next day we  will meet the Camp Denali bus and drive into the heart of the park. Many people visiting the park spend one day driving in and out along the park road and come away with a disappointing opinion of the mountain and the park in general. This will not happen to us. Working out of Camp Denali, the best place from which to enjoy this wondrous park, we will be right in the shadow of Denali the mountain with its fantastic reflections in nearby Wonder Lake. Our days will be filled with explorations for wolves, moose, bears, Dall sheep, and caribou, as well as nesting birds and the season's wildflowers, all amidst the glorious colors of early fall in the tundra. Our evenings will have nature programs available at Camp Denali covering the area's natural and cultural histories. Many (as much as 70%) of the people visiting the park never see the mountain, but staying at Camp Denali makes the difference. I have visited Camp many times, and although there are never weather guarantees, I have never missed seeing and photographed the mountain on each trip. We will spend four nights at Camp Denali. Join us for the perfect time to visit Alaska's premier location.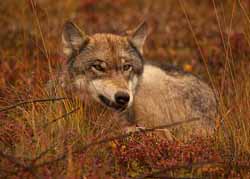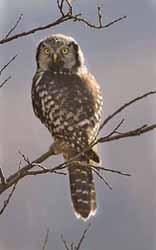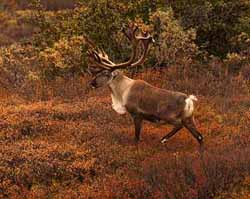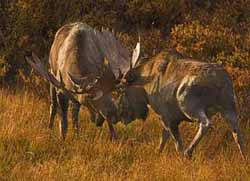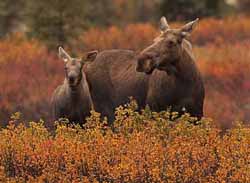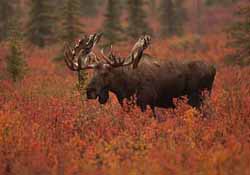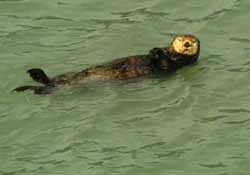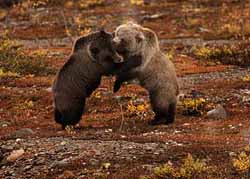 Fees: $3525 (transportation in our vans is available for 6 people for an additional $150 – for full details, see Logistic Letter). The fee includes all meals and lodging, and all activities associated with the time at Camp Denali. Although we will arrange the lodging for the nights before and after Camp Denali, you will be responsible for your own lodging costs and meals during those times. Please see Logistic Letter for 2017 details. Deposit is $750 due at registration with balance due April 01, 2017. See Logistic letter for details of cancellation penalties for this workshop – they are different from the normal policies of The Nature Workshops. Because of lodging deposit requirements, the final payment for this workshop will include one additional night lodging collected with the final payment. We are responsible for full price of reservations after May 01 so I must cancel rooms not booked at that time. After May 01, all bookings will be space available and will need to be confirmed with Camp Denali. Please book early.
Estimated lodging: $75 double occupancy, $150 single, for the nights noted above. Camp Denali nights are included in fees.
Single room options: Camp Denali has cabins designed for double occupancy. The only way to obtain a single is to pay their extra single fee, which would be an additional $2200. Rooms in other locations (not Camp Denali) will have normal single options, as noted above.
Airport for pickup: Anchorage, AK
Hiking Rating – Easy.
Minimum number of participants – 3; maximum participants – 8.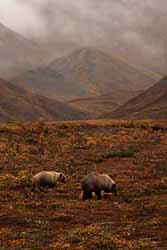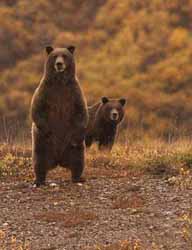 We strongly recommend you purchase trip cancellation insurance to protect your investment (check the Access America web site at www.accessamerica.com for one trip insurance alternative – this insurance is not expensive and can protect you from the unforeseen).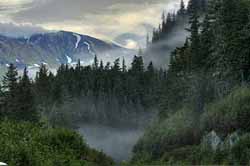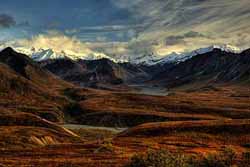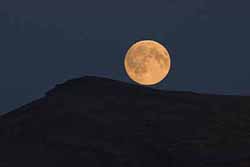 Return to Schedule of Offerings      Go to Top of Page