Patagonia
South American Mountain Treasure
April 13 – April 26, 2018
Group Leader – Roger Devore
10 Participants
Typical Workshop Schedule       What Is Included        Payment, Discounts, Cancellation, Refund Policies        What to Bring
Return to Schedule of Offerings    Return to Roger Devore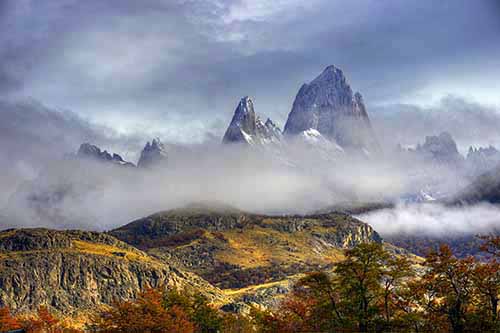 © Roger Devore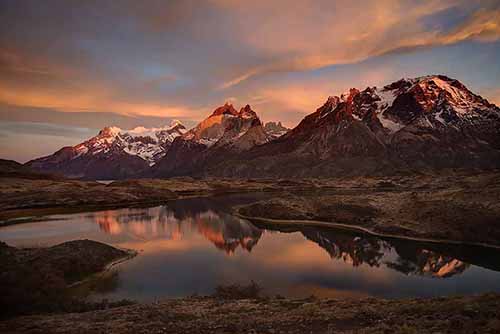 © Roger Devore
Patagonia is a region located at the extreme southern end of South America. It is shared by both the countries of Argentina and Chile and includes the southern end of the Andes Mountains. This is an area of epic glaciers, cascading waterfalls, and majestic mountains.  Some of the most outstanding scenery in the world such as Fitz Roy's Massif and Cerro Torre will provide the backdrop for our outstanding landscape images. We will be there at the peak of the South American fall and the magnificent autumn colors will just make the images better.  We will have our own local guide and vehicle to find the best locations at the best time of day to make the "bucket list" images we want most.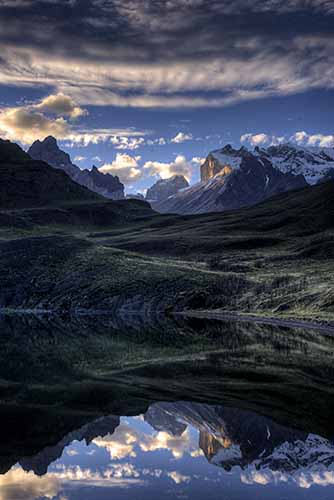 © Roger Devore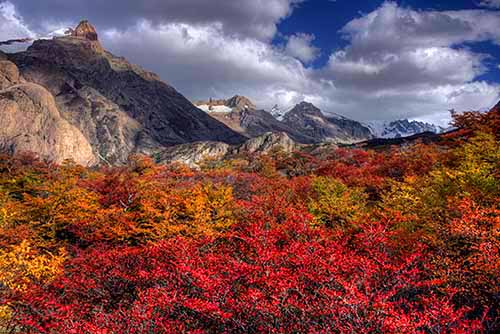 © Roger Devore
The area also provides much unique wildlife not found in our part of the world.

                                                                                                                                                                       © Roger Devore        

                                                                                                                                                                          © Roger Devore        
 We will visit and photograph the best known iconic landscape locations and also spend time at the parks in the area – Los Glacier National Park and Torres Del Paine National Park. Join us for this lifetime opportunity.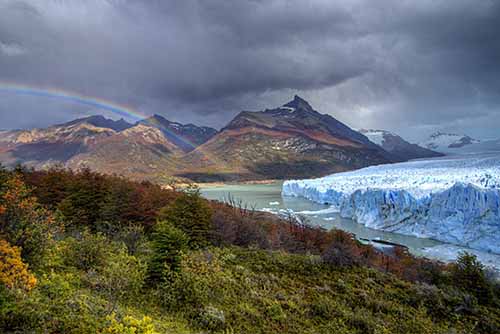 © Roger Devore
Here is our itinerary:
Apr 13 – Day 0: Depart US.
Apr 14- Day 1: BUENOS AIRES
Arrival at the  Ezeiza (EZE) (also called Aeropuerta Ministro Pistarinir) airport and group transfer to the hotel in Buenos Aires. Afternoon city tour, visiting photogenic corners of Argentina's capital such as Recoleta, San Telmo, Plaza de Mayo and the colorful La Boca. Welcome dinner. Accommodation for 1 night at Hotel Dolmen. (D)
 April 15 – Day 2: BUENOS AIRES– EL CALAFATE – El CHALTEN.
Transfer to Jorge Newbery Airport to board flight to El Calafate. Arrival and drive to El Chaltén across the Patagonian steppes, with stops in route for photography. El Chaltén is a small town at the foot of the stunning Mt. Fitzroy, one of the most charismatic mountain landscapes of the Western Hemisphere. Afternoon photography in the area, visiting a waterfall surrounded by Patagonian beech forest. Accommodation: Posada Lunajuim or Senderos Lodge for 3 nights. (B.D)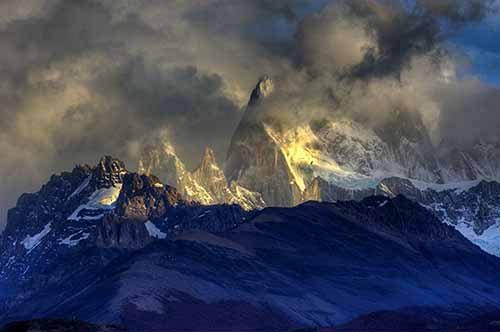 © Roger Devore
April 16 &17 – Days 3 & 4: EL CHALTEN (FITZ ROY Massif)
Sunrise shots of Fitz Roy's Massif and Cerro Torre from the Las Vueltas River Canyon and drive to Lago del Desierto, with stops for shooting the vibrant autumn colors around waterfalls, lake Condor and at the foot of north face of Mt. Fitz Roy. Weather permitting, optional hike to Lake Capri to shoot sunrise, where you can photograph Mt. Fitz Roy reflected on the lake's surface (B.D)
 April 18 – Day 5: EL CHALTEN – EL CALAFATE:
Last morning of photography in the area. Drive to El Calafate. Accommodation at Hotel Mirador del Lago for 2 nights (B)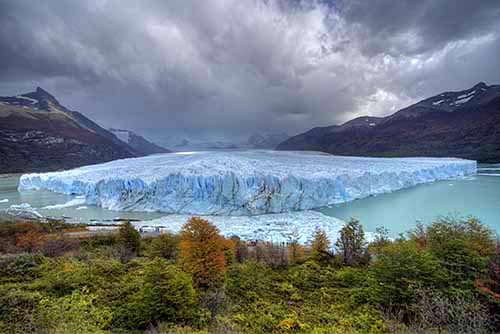 © Roger Devore
 April 19 – Day 6: PERITO MORENO GLACIER
Full day visit to Los Glaciares National Park for photographing Perito Moreno Glacier, one of the few glaciers on Earth still advancing rather than receding. The park's boardwalks and balconies provide unique views of this spectacular glacier. Optional ice walk with crampons on the Perito Moreno Glacier (*) (B.BL) Optional ice walk is $140 and not included in price.
April 20 – Day 7: EL CALAFATE- TORRES DEL PAINE:
Early departure to Torres del Paine National Park, crossing the border at Cancha Carrera Pass . The drive takes about 7 hours across the Patagonian steppes, and we will stop in route for taking photos of landscapes, wildlife and occasionally gauchos driving sheep. Accommodation at Pehoe Lodge for 2 nights and at Hotel Rio Serrano for 2 nights. (B.D)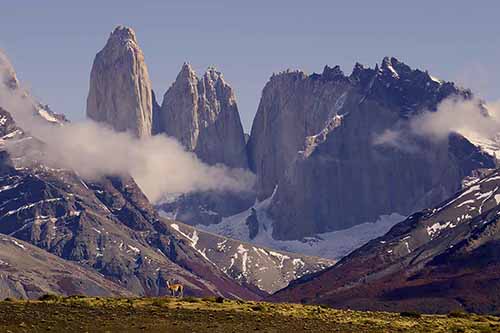 © Roger Devore
April 21, 22, & 23 –  Days 8, 9 & 10:TORRES DEL PAINE NATIONAL PARK
Three full days for exploring the different corners of Torres del Paine National Park, visiting Paine River Cascades, Laguna Amarga, Lago Grey, and unique opportunities for sunrise and sunset shots of the mountains. Also photograph the abundant wildlife of the park, such as Andean condors, black-chested buzzard-eagles, crested caracaras, Patagonian red foxes, Austral parakeets and big herds of guanacos. (B. D)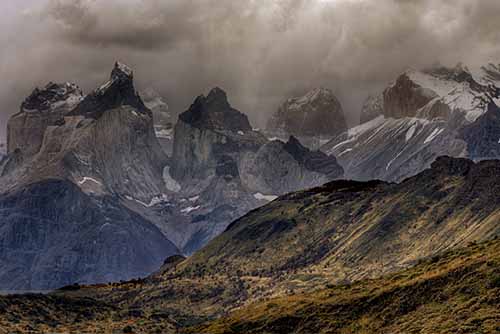 © Roger Devore
 April 24 – Day 11: TORRES DEL PAINE – El CALAFATE –  BUENOS AIRES
Last morning in Torres del Paine National Park. Drive to El Calafate to board the afternoon flight to Buenos Aires. 1 night in Hotel Dolmen (B)
April 25 – Day 12: BUENOS AIRES
Morning for rest. Afternoon city tour in Buenos Aires before the transfer to the airport to board the international flight (B)
April 26 – Return to US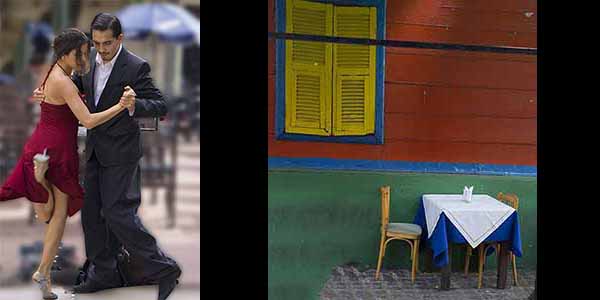 © Roger Devore                                                                               
Fees
Basic Trip $4975 double occupancy, single supplement $1050. If you desire a roommate, we will do our best to match you. Minimum 6 people for trip to operate.
$1000 deposit due at registration, balance due January 15, 2018. Fees are set for payment of deposit by credit card and balance by check or money order. Additional fees will apply to final payment by credit card. 
Trip includes:
transfers and private transportation and local, English speaking, guide
 rooms, and meals listed above.
entrance fees to national parks & preserves
---
Not Included:
Air Transportation US to Buenos Aires , also air transpotation from Buenos Aires to El Calafate to Buenos Aires. We will give you desired flight info and all fly together. Fare usually runs about $425.
Meals not listed above
Airport Taxes & Visas
Tips
Personal expenses
Outfitter Cancellation Policy:
 Prior to 60 days before trip – $125 loss from deposit.
60-30 days in advance the passenger losses the entire deposit paid.
30-15 days in advance 50%.
Within a 15 day period prior to the trip 100%.
Fees:  Patagonia $4975 (private transportation, guide rooms, and meals as noted included).  Single supp $1050. We will attempt to match roommates if desired.  Airport for pickup:  Ezeiza  Airport (EZE), Buenos Aires, Argentina Hiking Rating – Easy, may be some optional, more difficult hikes, but can be skipped. Minimum number of participants – 6; maximum participants – 10.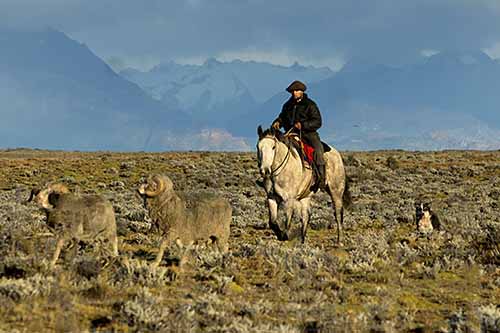 © Roger Devore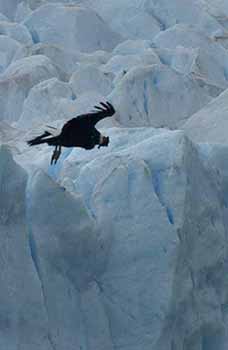 © Roger Devore