Autumn in Vermont & New Hampshire
The Best in New England Color
Group Leader – Beth Sexworth
October 06-12, 2017
8 Participants
Typical Workshop Schedule   What Is Included        Payment, Discounts, Cancellation, Refund Policies    What to Bring
Return to Schedule of Offerings    Return to Beth Sexworth's Bio Page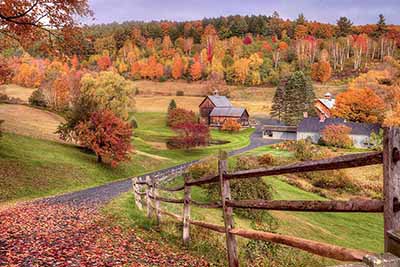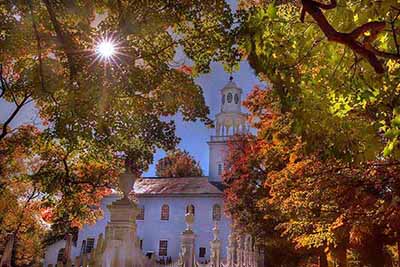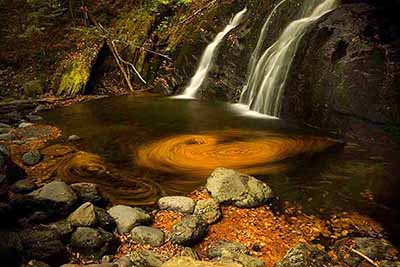 Autumn in New England is world famous for the most spectacular fall color on its rolling hills and mountains. The ongoing debate is which has the best color, Vermont or New Hampshire.  With this workshop, we will visit both and you can decide. Reds from the sugar maples of the region provide nature's most vivid colors. Babbling streams form waterfalls and reflect the magnificent hues of the season; reds, yellows, greens reflect and flow together in the water. Rural villages and picturesque farms populate the countryside with covered bridges every where.  New England provides us with unique small villages with bright white churches and covered bridges. Each rural road is a new adventure, around each curve and over each hill is a new view of forests and farms that beg to be photographed. Add to this the spectacular fall foliage that occurs only in the North East and the results are photo opportunities that can not be duplicated anywhere else.  We will start in New Hampshire and then migrate to Vermont a few days later. In New Hampshire, we explore the famous White Mountains visiting places like Franconia Notch, Kancamagus Highway, Crawford Notch, and Mt Washington. In Vermont, we will headquarter in centrally located Rutland, where we can easily visit north, south, and central Vermont. We  have been leading workshops in New England for many years and can take you to some of the best image-making locations.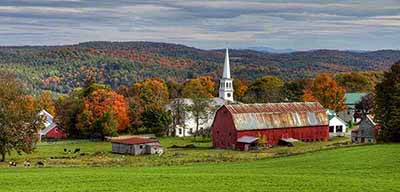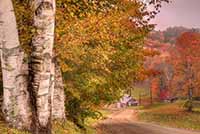 Fees:  $1345 (van transportation while at the workshop – limited to first six requests – can be added for an additional $125, and pickup at the airport on October 05 at 4 p.m. and drop off at the airport on October 12 by 2 p.m. can be added for an additional $75 –
please see airport transportation guidelines
).  Due to late flight arrival times in Manchester, you may need to arrive  the day before (Oct 04) and stay overnight at an airport area hotel.
Estimated lodging:  $54 double occupancy, $115 single
Airport for pickup and drop off:  Manchester, NH
Hiking Rating – Easy
Minimum number of participants – 1; maximum participants – 8.