Iceland In Winter
Group Leader – Robert Chaplin
Feb 03-12, 2018 (we scheduled over 2 weekends to miss less work)
10 Participants
Typical Workshop Schedule       What Is Included        Payment, Discounts, Cancellation, Refund Policies    What to Bring
Return to Schedule of Offerings    Return to Robert Chaplin's Bio
 Images courtesy of Daniel Bergmann.
 If you loved Iceland in summer, you'll be amazed by the winter transitions! Iceland is the land of geysers and hot springs, glaciers and icebergs, occasional volcanoes, waterfalls, and in winter, some of the world's best Northern Lights. Each stop offers new, exciting photo adventures. Winter also brings ice caves and specatular snow scapes.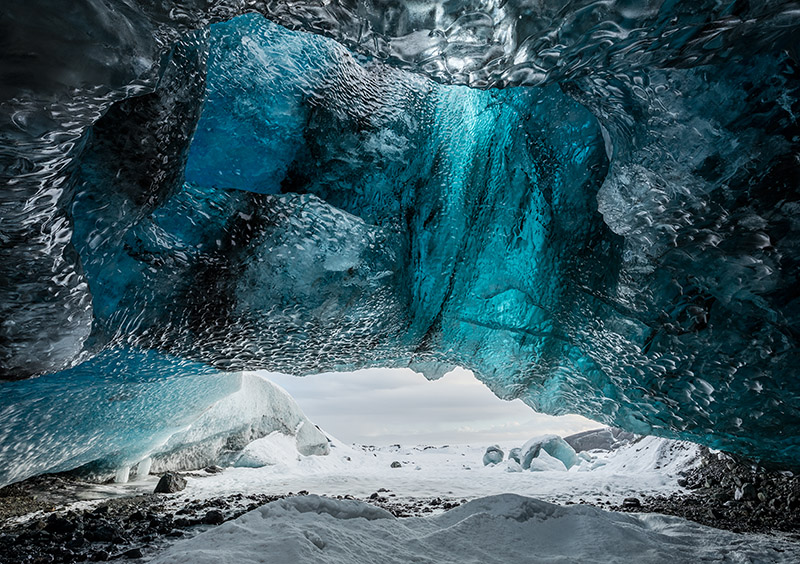 Iceland is an island located west of the European continent and sits at the meeting point of the North American and Eurasian  continental plates. The plates are slowly moving apart, which means that the country is moving slowly, by just a few centimeters each year, growing wider. The rift runs diagonally from the southeast corner of the country to northwest and makes Iceland a hot bed of interesting, if not weird, geological activity. You can find geysers that shoot water into the sky,  geothermal hot springs that provide electricity for the country and heat Iceland's many public pools, and volcanoes that can erupt and form underground caves, black sand beaches, and even entire islands.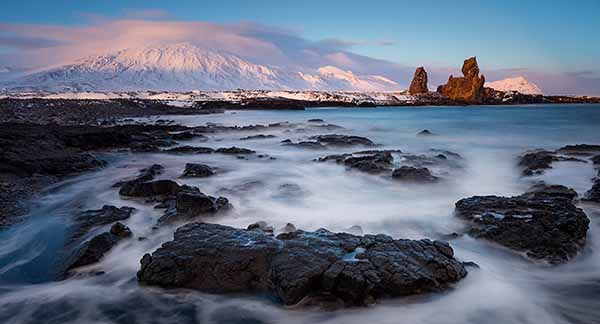 Here is an estimate of our itinerary:
Day 1 = Feb 3.
Arrive to Iceland and have a free day to explore the city.
Day 2 = Feb 4.
Leave town early and photograph along the south coast. The waterfalls of the Eyjafjoll region, Dyrholaey and Vik area. Overnight in Vik.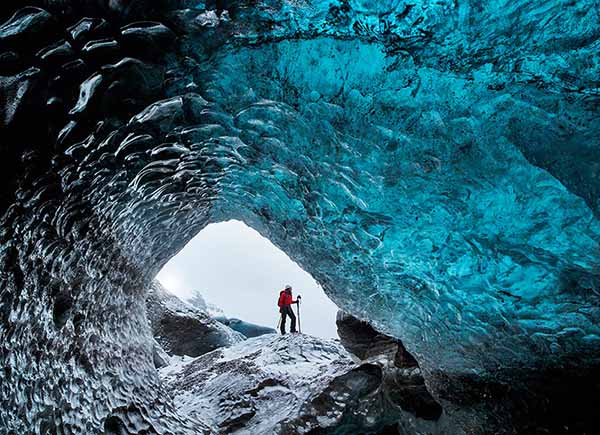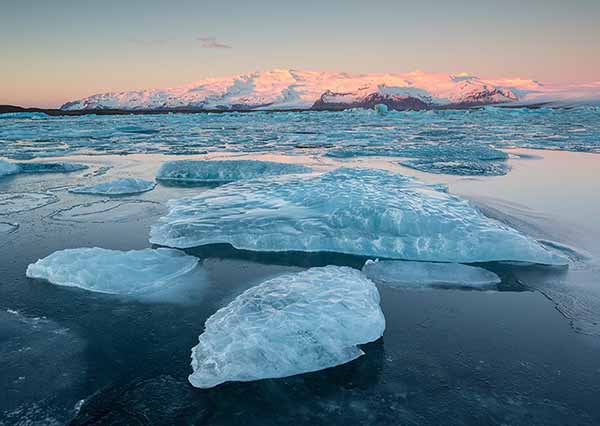 Day 3 = Feb 5.
Drive east to the Vatnajokull region and stay for 3 nights at Smyrlabjorg, near the Jokulsarlon glacial lagoon. Photograph the main lagoon plus the beach, the smaller Fjallsarlon lagoon, visit ice caves, Stokksnes peninsula and try our luck with Northern Lights.
Days 4 & 5 = Feb 6 & 7.
Two additional days in the Vatnajokull region.
Day 6 = Feb 8.
Travel back west and overnight again in Vik. Get a second chance of good sunrise and sunset light at the black beaches by Vik and also photograph a number of landscape features on the way back west.
Day 7 = Feb. 9.
Travel out to the Snaefellsnes peninsula, a true winter wonderland. Photograph the rugged coastline from Budir to Djupalon, the iconic Mt. Kirkjufell and more. Stay for two nights at Arnarstapi.
Day 8 = Feb 10.
An additional day at Snaefellsnes.
Day 9 = Feb 11.
Shoot sunrise at Snaefellsnes and then visit the Hraunfossar waterfall near Reykholt. Eventually travel out to the Reykjanes peninsula for sunset out by the sea stacks of Reykjanesta. Possible Northern Lights excursion after dinner at the hotel in Keflavik.
Day 10 = Feb 12.
Leave Iceland at any time.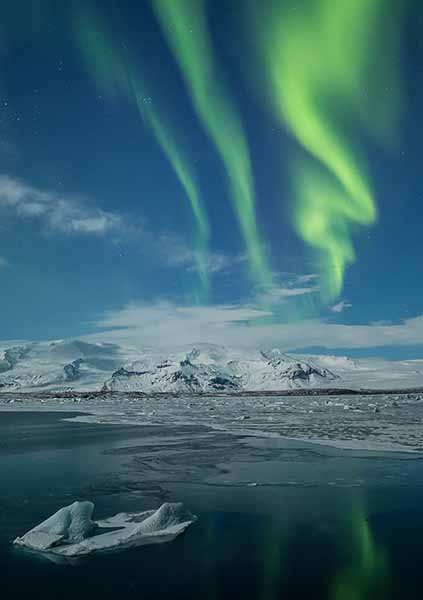 Costs
$5800 for shared accommodations. Single supplement is an additional $750. We will do our best to find you a roommate if that is your choice.  What is included is  is all meals (B,L, & D except B&L only the last day, and no meals on Day 1), transportation, lodging, and guide fees. Flight to Iceland, snacks, & alcoholic beverages are not included.
Iceland prices are going up.  The value of Iceland currency is up approximately 20% against the US dollar  in the last year. Iceland is also raising its VAT (Value Added Tax) for tourism from 11% to 24% in the near future.
A $750 deposit is required at registration to hold your spot.  Due to room requirements, the balance will be due on November 15,  2017.  Final payment will be by check or additional credit card fees will apply. Cancellations after November 15, 2017 will result in loss of fees unless we can replace you. Trip insurance is highly recommended.
Passports are required for Iceland trips, but no visa for US citizens.
 The airport is Keflavik outside Reykjavik.
Hiking for the trip will be short and individuals can walk around as their ability allows. There will be some slippery winter conditions in many locations.
Pricing is based on a minimum of 6 participants for the trip.  If less register, you will be giving the option of going at a higher price or receiving a total refund. Interest in this trip seems to be great and we
recommend early registration.